Julz Irion
Instructor, Sahidi Sister, Sister of the Shawl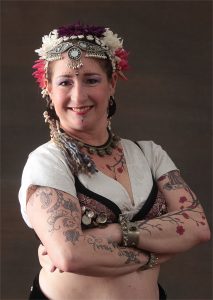 Julz is a native New Jersey girl who moved to Vermont in 1989, but will always be a "jersey girl". A dancer all through her childhood and pre-teen years, she took her first ATS® lesson in 2003 and was instantly hooked. She is one of the founding BBTB Tribal Council members, instructors, and principal dancers, and is still hooked! Julz is a major foodie and spends most of her non-dance time cooking, thinking about food and menus, reading and writing recipes or just experimenting in the kitchen. Being a gluten free person has re-ignited Julz's passion for cooking and finding not only substitutes for food that she loves….but making them better!!!! Residents of her small Norman Rockwell town are not only used to her cooking and passion for food & dance but also very used to seeing her and her dance sisters running around town in turbans, tribal markings, and full costumes. She is extremely grateful to ATS for her dance "sisters" and their friendship, which was something she was looking for up here in the Green Mountains.  Julz lives in Vermont with her husband Marty and sons Noah and Sam.
---
Kathleen McBrien
Instructor, Sahidi Sister, Sister of the Shawl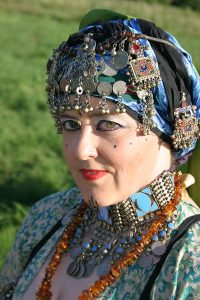 Kathleen McBrien has danced since she was six. In 1995, she began studying ATS® bellydance with Carolena Nericcio and has been shimmying ever since. Being inept at memorizing choreography, the improvisational nature of the dance is perfect and it gives her an excuse to dress up in amazing costumes and go out in public on a regular basis. Kathleen lives in Bennington, Vermont with her husband and their cats.
---
Bethany Perron
Instructor, Sahidi Sister, Sister of the Shawl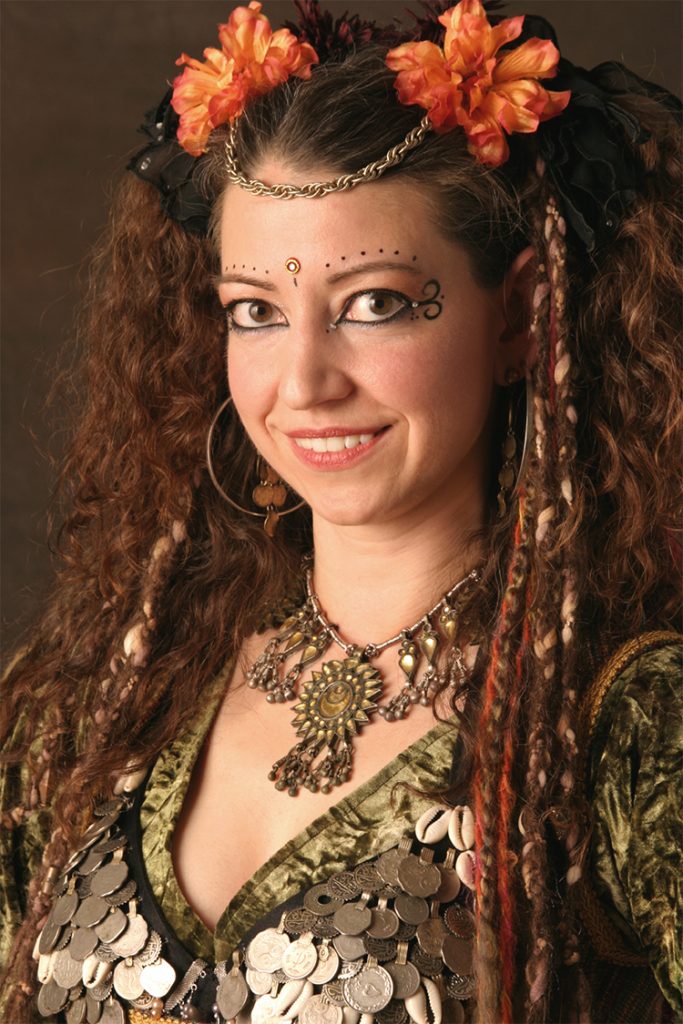 Bethany doesn't remember a time when she wasn't dancing: ballet, tap, modern, ballroom, contras, and bellydance. Anyone who knows her knows it's hard to get her off the dance floor! She has been studying ATS® bellydance since 2005, and adores the freedom of this interpretive style. She loves designing and sewing costumes, everything from Renaissance to fantasy to ethnic, so ATS provides a great outlet for several of her abilities. Bethany also enjoys photography, meditation, cooking, and the outdoors.
---
Jackie Slade
Sister of the Shawl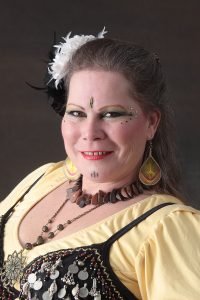 Originally from Florida, Jackie has been in Vermont since 1989. Always a lover of dance, her main style was country dancing when she lived in California. Jackie joined Bennington Beledi Tribal Bellydance in July of 2010. The best thing she's ever done when she saw the flier for bellydance classes was to start! Becoming a Sister of the Shawl in October 2011 was a great honor for her. She loves performing with her dance sisters, either in class or in various venues.
---
Jeanne Rogers
Sister of the Shawl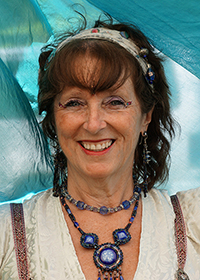 Jeanne Rogers has always had a passion for dancing. She lives to dance, but never had formal training until she discovered bellydance in 2005, and she was hooked. Jeanne became a Sister of the Shawl in 2006. She loves that ATS® is a high energy dance that brings her peace when she is in the moment. Getting to know her sister dancers is a treat she always looks forward to. Jeanne lives in Vermont.
---
Callie Stewart
Sister of the Shawl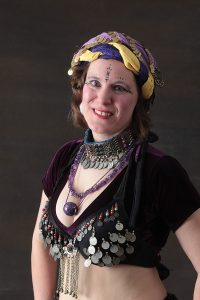 ---
Michelle Harrington
Sister of the Shawl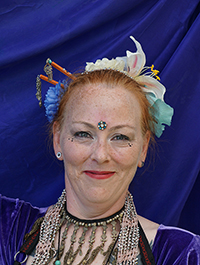 ---
Kat Farnham
Emeritus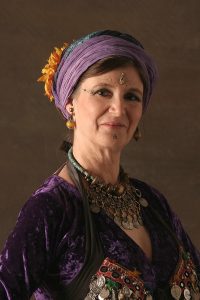 Kat Farnham is one of the founding members of Bennington Beledi Tribal Bellydance. She discovered American Tribal Style® bellydance in 1999 and fell in love with this improvisational and collaborative dance form. In addition to dance, Kat is an exhibited collage artist who loves cooking, reading, and arranging flowers, and she hopes to devote more time to all of these endeavors in her retirement and to spend more time with her husband and many friends. While she is no longer actively involved with Bennington Beledi, she will always be a dancer and is grateful to her dance Sisters for all they have taught her and shared with her.