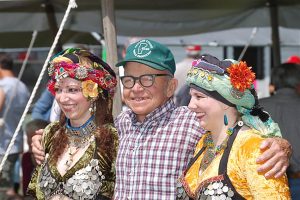 We would love to make your event memorable!
We are available for most celebrations including, but not limited to: birthdays, weddings and civil unions, bat and bar mitzvahs, summer or holiday parties, and other special events in your life! Our performances are suitable for all ages. Workshops are more suited to teens and adults.
Basic performance packages start at $50-$75 for a 15 minute set. Add on more sets or mini workshops to keep the fun going. Contact us to help build your ideal entertainment!
Basic workshop packages start at $100 for 1 hour.  Add on a mini performance and/or an intro to zilling to extend to 90 minutes. Participants are loaned a coin sash to use during the workshop and are given a bindi to keep. We can customize our workshops to your event and your expected participants.
A travel fee will be added for events beyond 30 miles from Bennington, VT, at the rate of $20 for every 20 additional miles.
Contact us at 802-681-3590 or email us at info@benningtonbeledi.com. Make us part of your celebration!